LC-tray und LC-base plate
LC-tray
Pre-fabricated light curing tray material for the manufacture of individual impression and function trays as well as bite taking patterns and setup patterns. Stable against torsion, smell and taste neutral, non-sticking.
LC-base plate
Light-curing resin preformed in maxillary plates, with excellent shrinkage behaviour, high dimensional stability and low water absorption. The plate thickness is a uniform 1.4 mm, which reduces the work required and saves on material for the prosthesis being produced. The material can be cured using blue light or UVA light.
LC-tray
Available in pink, blue, natural.
Indication:


Production of individual spoons, bite and placement templates

Plate thickness: 2.4 mm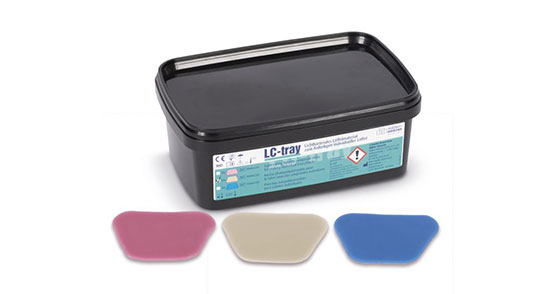 LC-tray

packing unit upper jaw
REF LC 011

pink

REF LC 021

natural

REF LC 031

blue
LC-tray

packing unit lower jaw
REF LC 022

natural

REF LC 032

blue
LC-base plate
Colour: pink
Indication:

Production of individual bite templates and base plates for wax installation and for intraoral support pin registration.

Plate thickness: 1.4 mm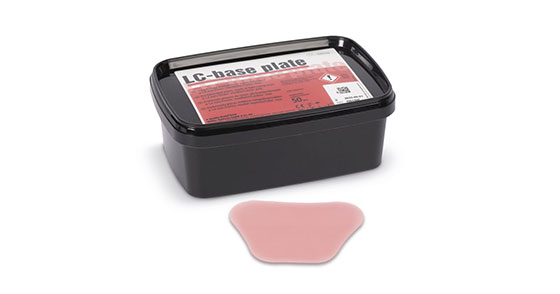 LC-base plate

packing unit
REF 0000LC018

Box with 50 templates
Advice and contact
Personal advice and contact.