Sympress Features
Automatic mixing device, compatible with all common 5:1 full size cartridges and tubular bag systems.
Sympress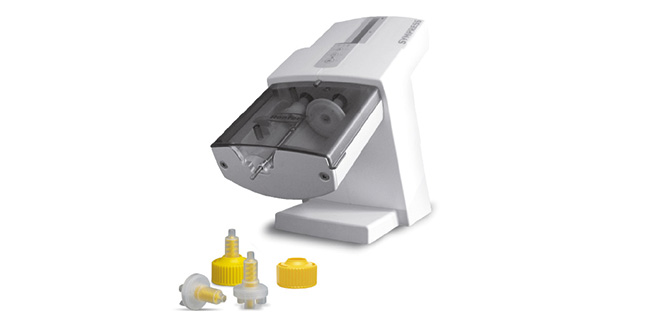 Sympress Produkte
REF 51555

Sympress, 230 V, 50 Hz

REF 51599

Wandhalter-Set
Features
Dual speed: FAST for high viscosity type material, such as betasil® VARIO PUTTY SOFT 5:1/ HEAVY, Aqium® 3D PUTTY SOFT / HEAVY; SLOW for lower viscosity type materials.
Quick and simple cartridge changes through fast advance/return.
Electronic recognition of remaining quantity through LED indicator.
Timer-function for setting time control.
Advice and contact
Personal advice and contact.