topas PERFECT A85 fast set – Fast setting bite registration material
FASTER - BETTER - FRESHER
Fast setting bite registration material, addition curing, with fresh raspberry aroma. The fast set variant offers a short yet stress-free working time (30 s) and a short patient-friendly oral setting time (30 s). A pronounced thixotropy and coordinated consistency minimize chewing resistance to avoid irritation during the bite registration process.
topas PERFECT A85 fast set
Working time: 30 Sek.
Time in mouth: 30 Sek.
Hardness: Shore A85
Good milling and cutting features
Color: Raspberry red
Aroma: Raspberry
Indication: Long lasting bite registrations, fixation of support registrations and bite conditions with the help of a face bow.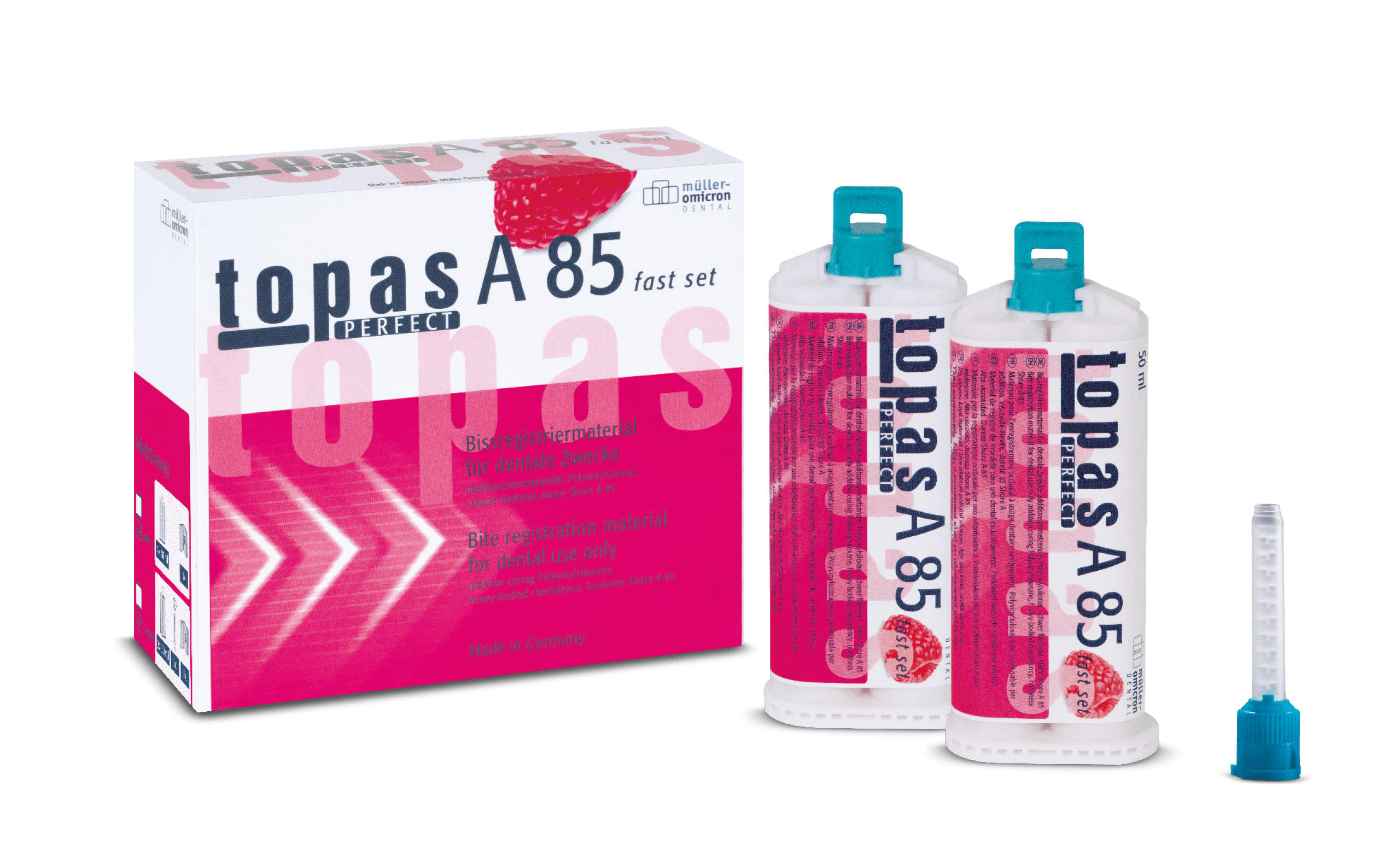 topas PERFECT A85 fast set packing unit
REF 

000082517 2x 50 ml cartridges + 8 Mixing Tips, green

REF 

000084517 4x 50 ml cartridges
Advice and contact
Personal advice and contact.